2016 marks the 100th anniversary of Roald Dahl's birth in Cardiff, Wales. Dahl was a British writer famous for books such as Matilda, Charlie and the Chocolate Factory or The witches.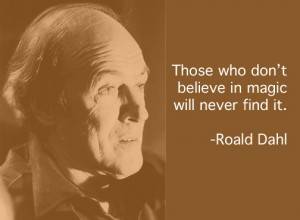 This month we are going to read a short story called
Lamb to Slaughter
What books or stories by Roald Dahl have you read? What is your favourite? Leave a comment.